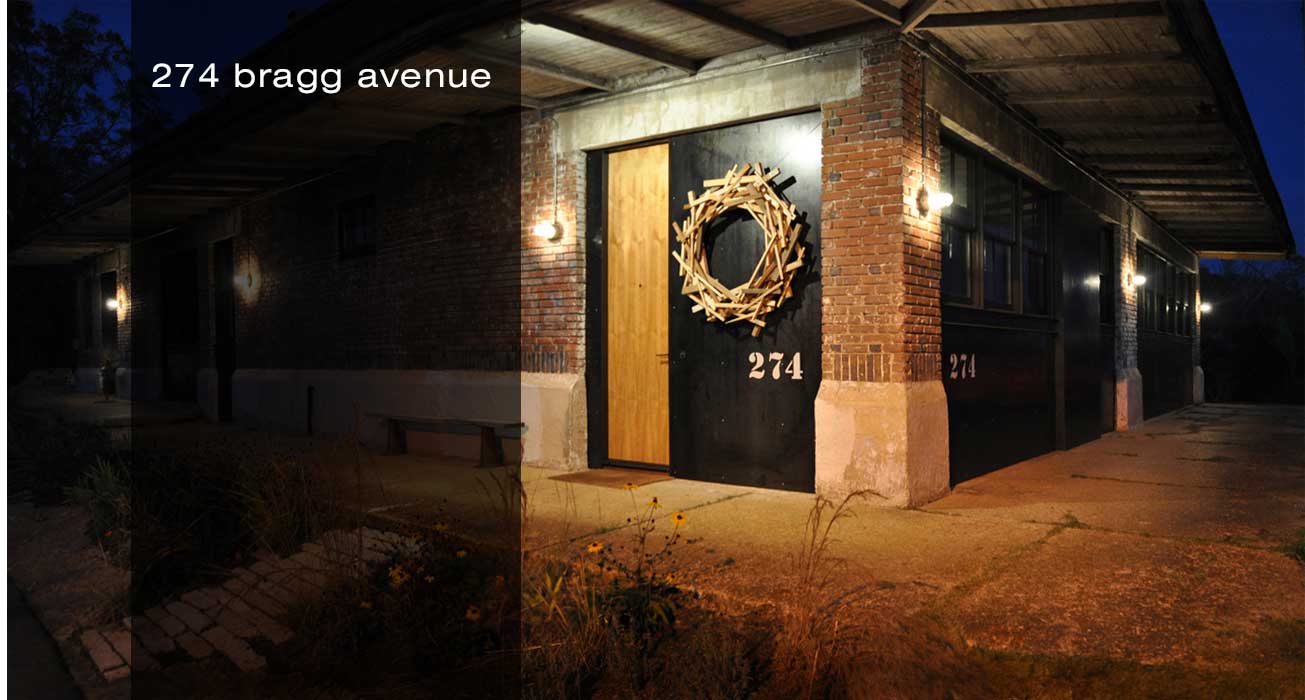 renovation + site design, 2010-2011
auburn, alabama

Located within a stone's throw of Auburn University
and the quaint downtown of Auburn, Alabama, this
structure was transformed from a cabinet shop and
warehouse into a charming, yet industrial, home.
After work began, research revealed that the
"Bragg House," as it's affectionately been
christened, proved to have a more interesting past
than expected. The brick structure was built in 1920
and records as early as 1928 reveal that the
building was used as a local pool hall. Over the
years, the structure has been adapted to
accommodate a night club, grocery store, clothing
store, cab company, recycling center, restaurant,
and even a church. To explore the expanded
historic timeline, click here.

Following in the rich lineage of building adaptation,
this renovation revealed the historic patina of the
structure while also adapting the space to the
needs of a young, growing family. Work began in
2010. To observe the construction process, click
here.

2013 Award of Merit, ASLA Alabama Chapter
2013 Kitchen Grand Award Winner, Watermark
2012 Award of Merit, AIA Alabama Chapter
2012 Historic Preservation Award, HBA of Alabama
2011 Award of Merit, AIA Montgomery Chapter


H I L L W O R K S \ \ \ \ \ \ \ p r o j e c t s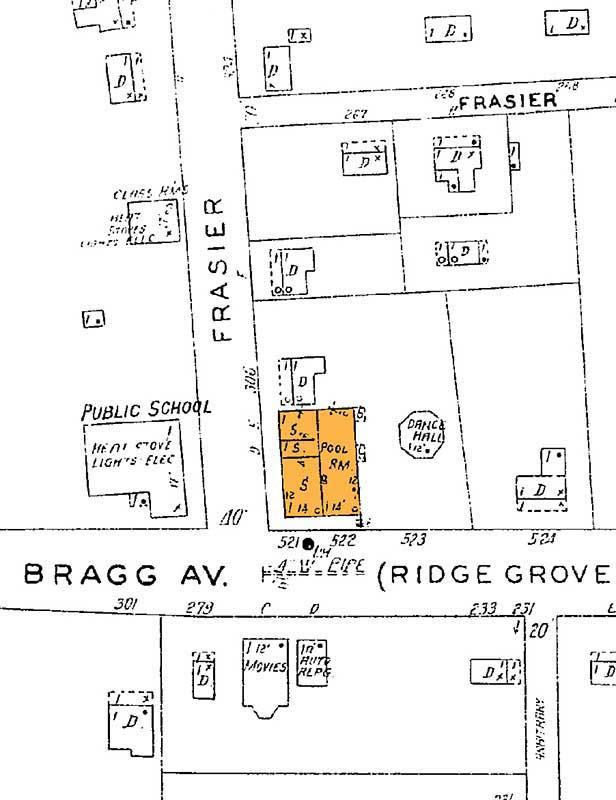 RICH HISTORY: Quite the active intersection, this 1928 sanborn map illustrates
the cultural center of Auburn's African-American community prior to integration.
The structure at 274 Bragg houses a 'pool room' and three separate stores ('S')
while an all-black public school, dance hall, and movie theater are adjacent to
the building. Sadly, 274 Bragg is the only structure that remains.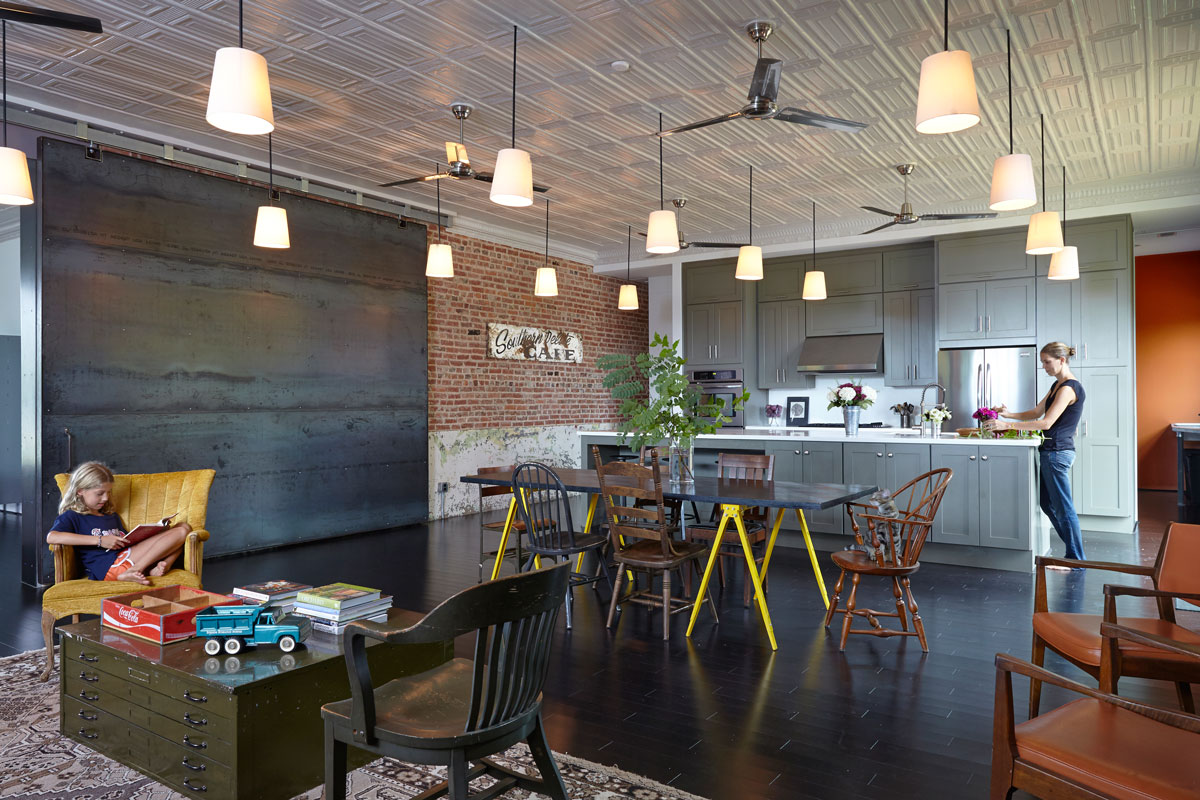 POOL HALL SCALE: New living area replicates the volume and scale of the historic billiard parlor.
[photo by Jean Allsopp]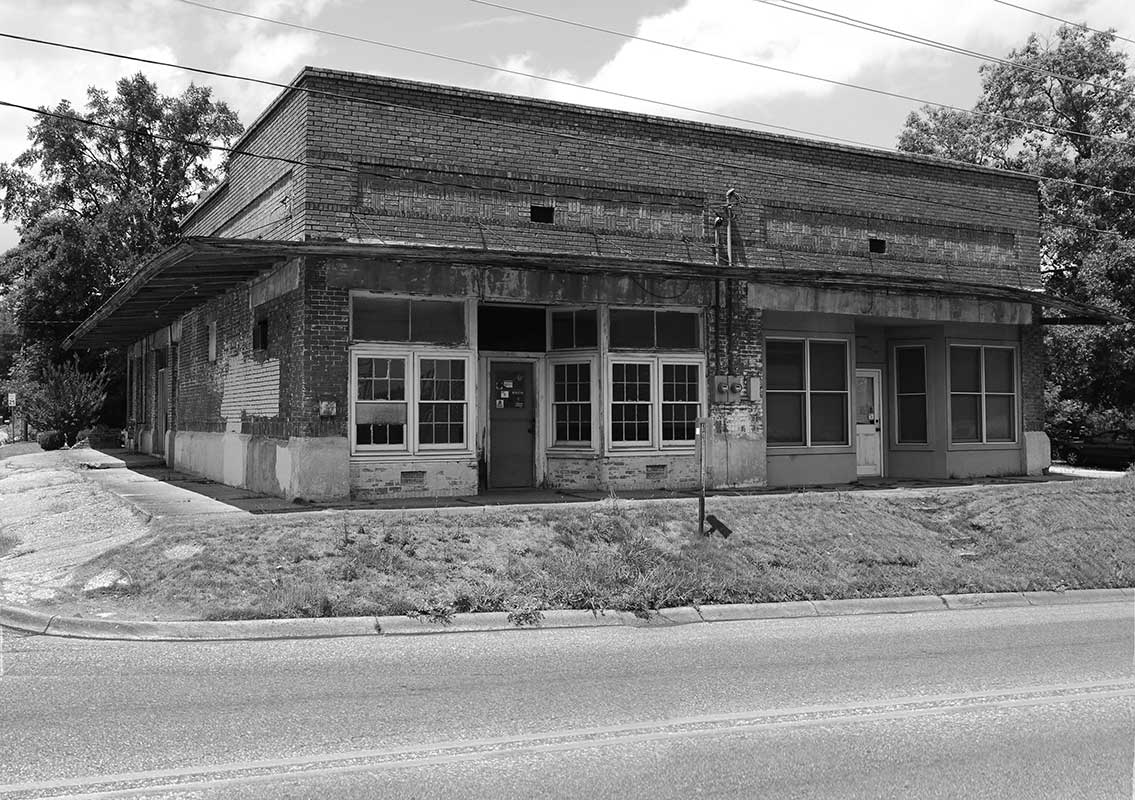 bragg avenue [BEFORE]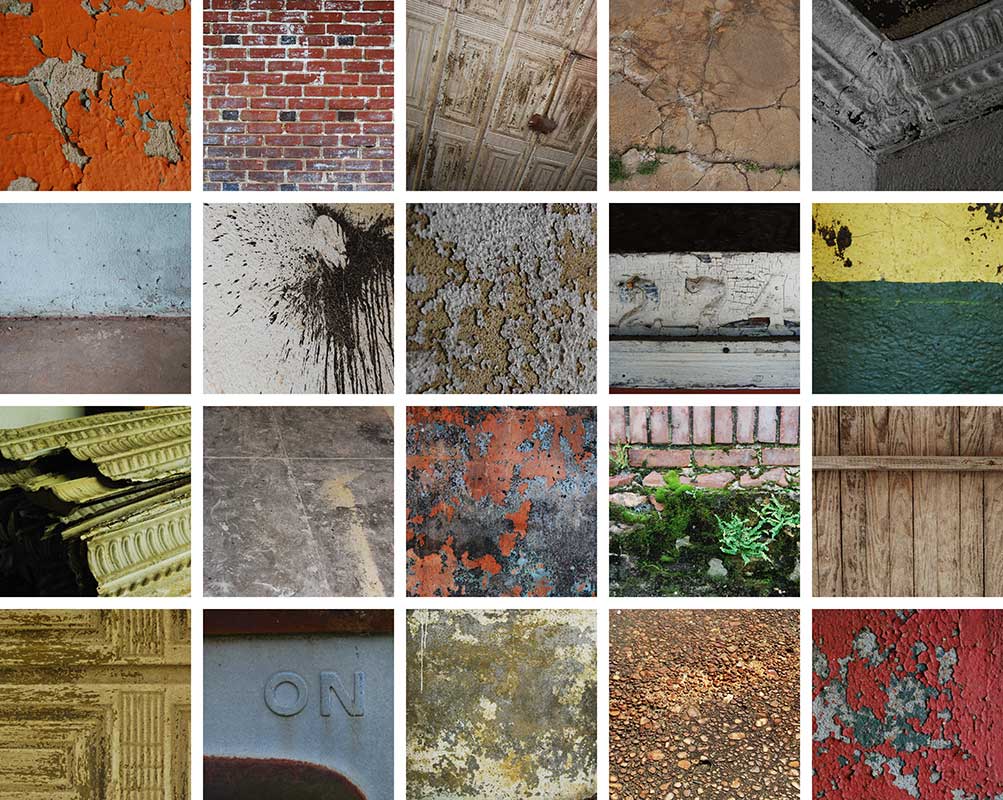 rich palette of existing textures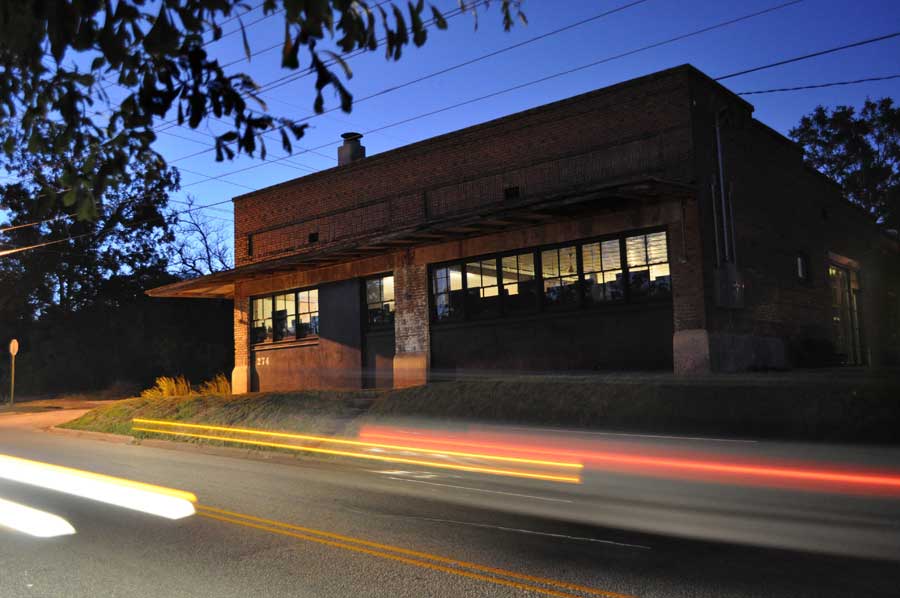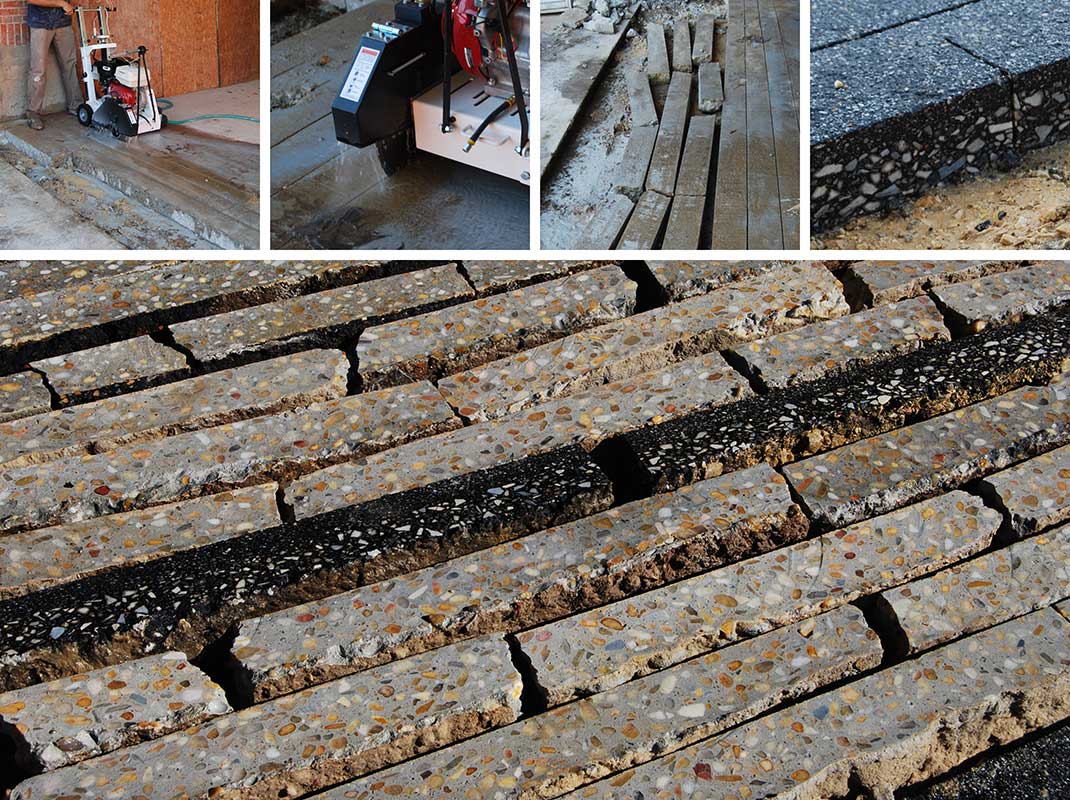 MATERIAL HARVEST + REUSE: Existing concrete paving was carefully
extracted and reused as permeable paving, walkways, and edging.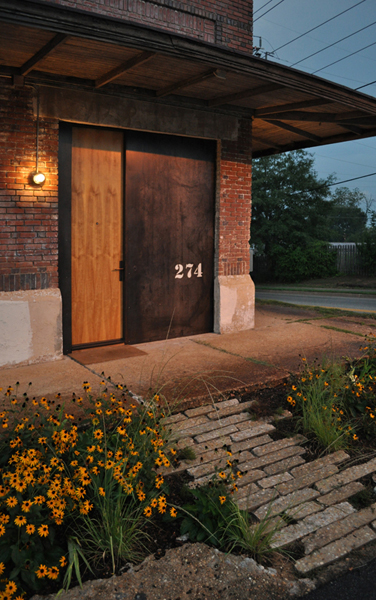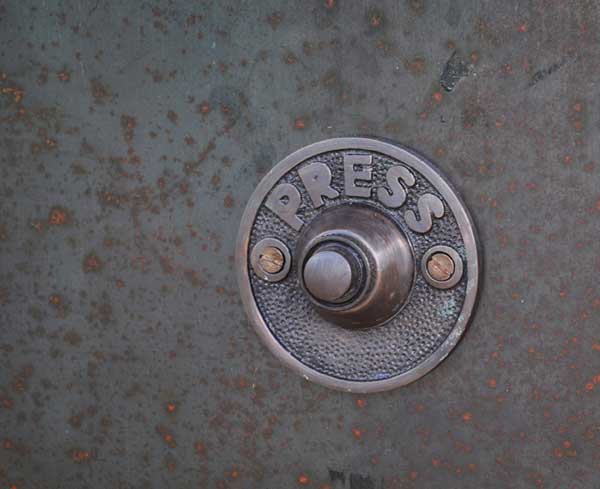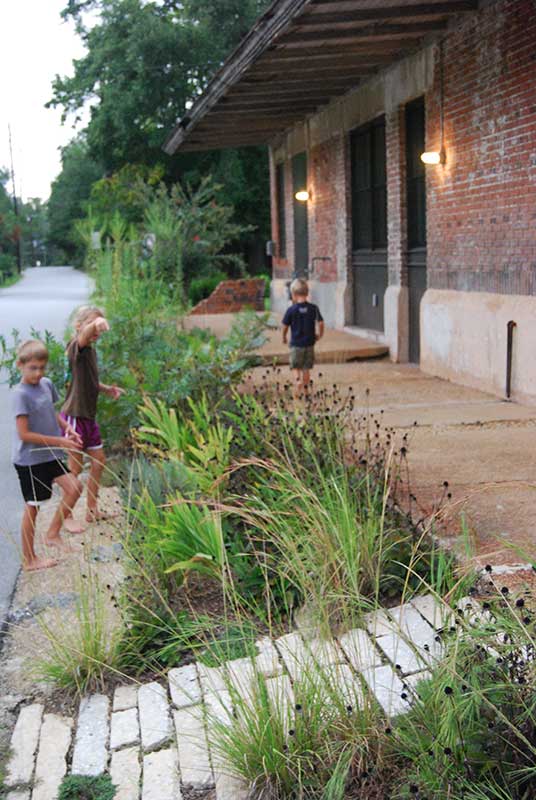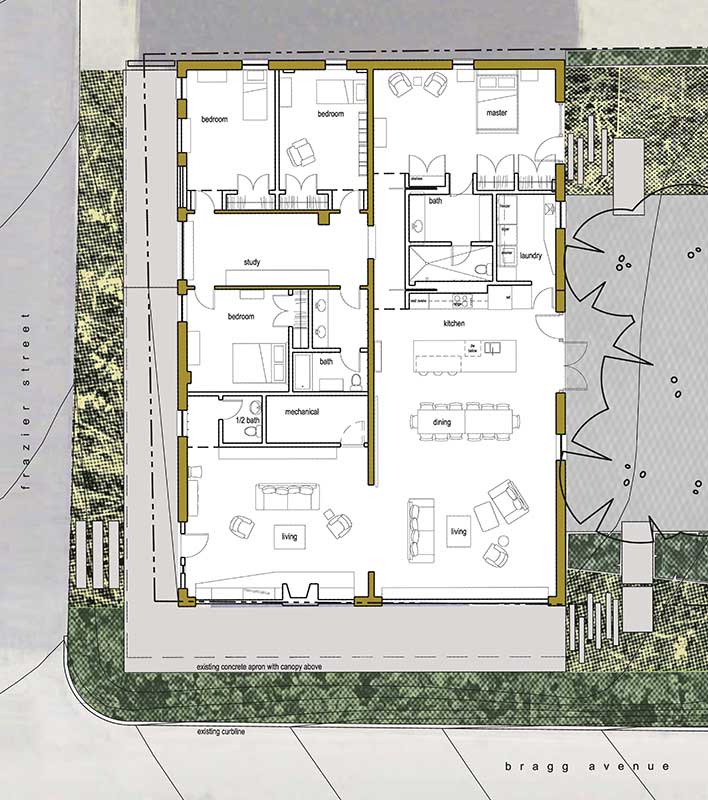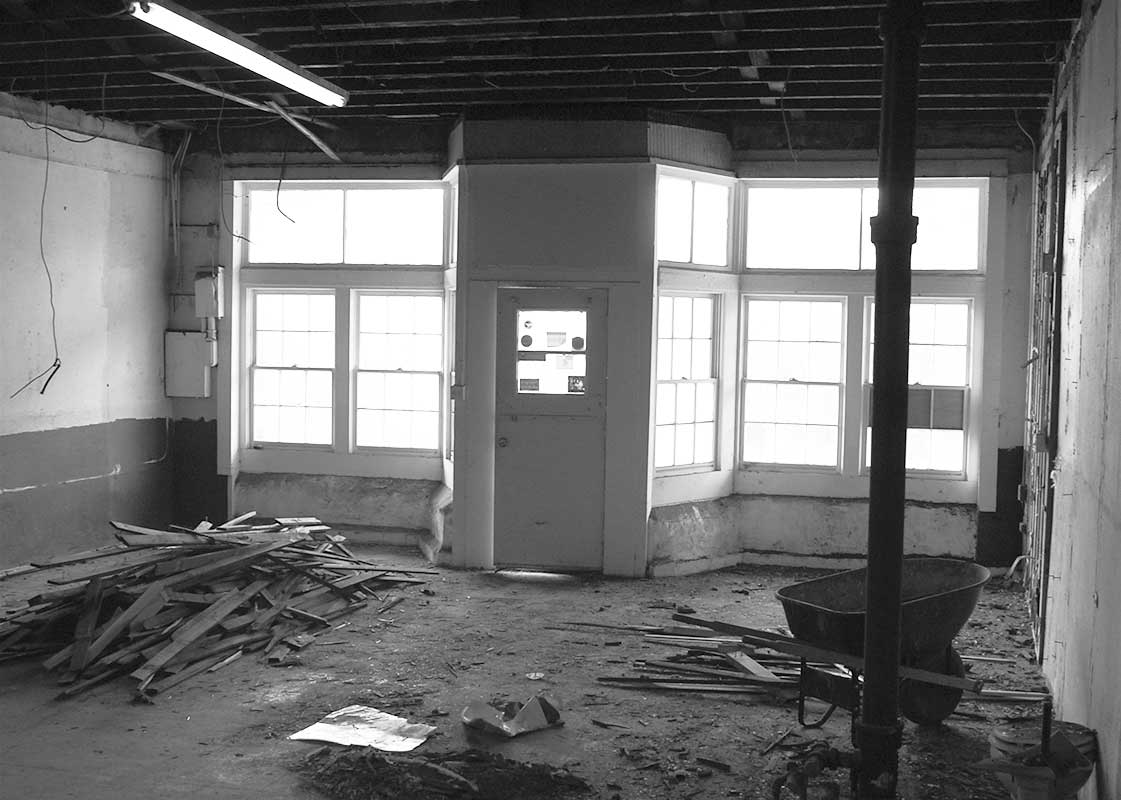 living area [BEFORE]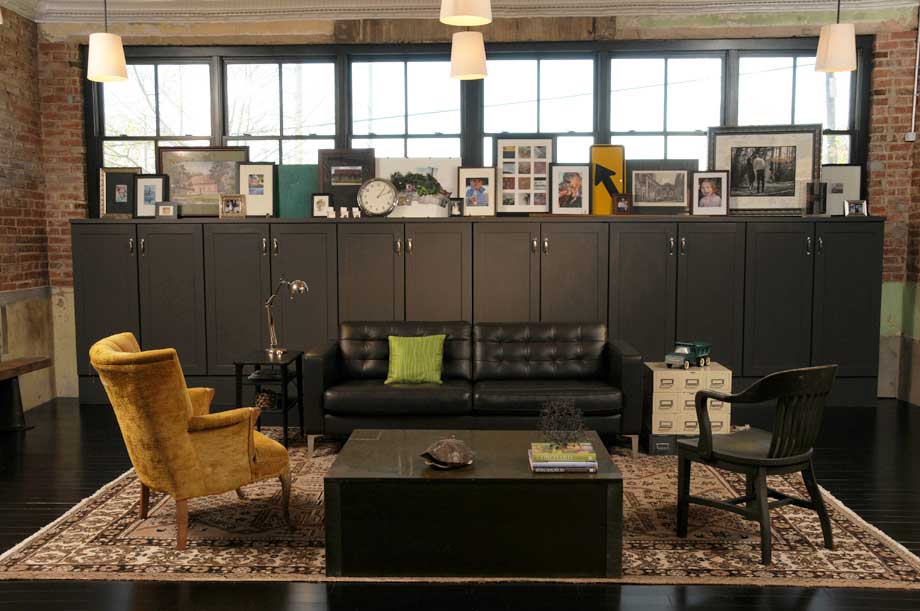 living area [AFTER]
photo by Tim Patton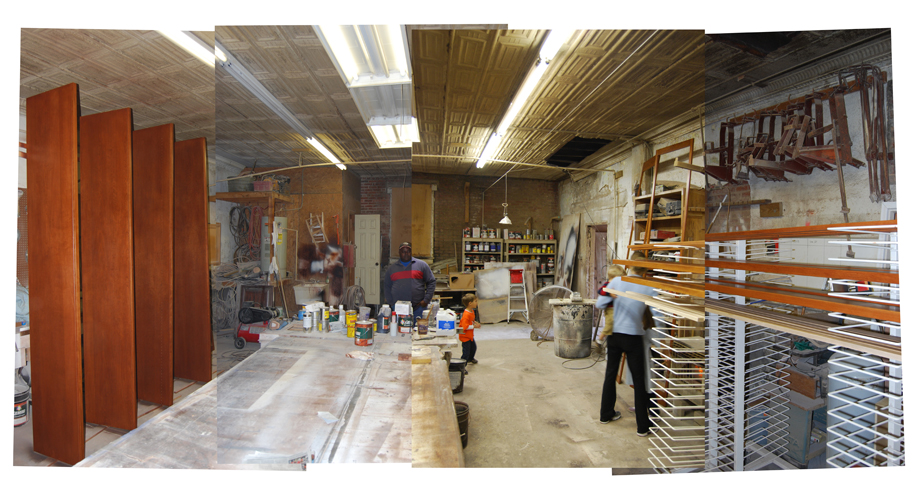 kitchen [BEFORE]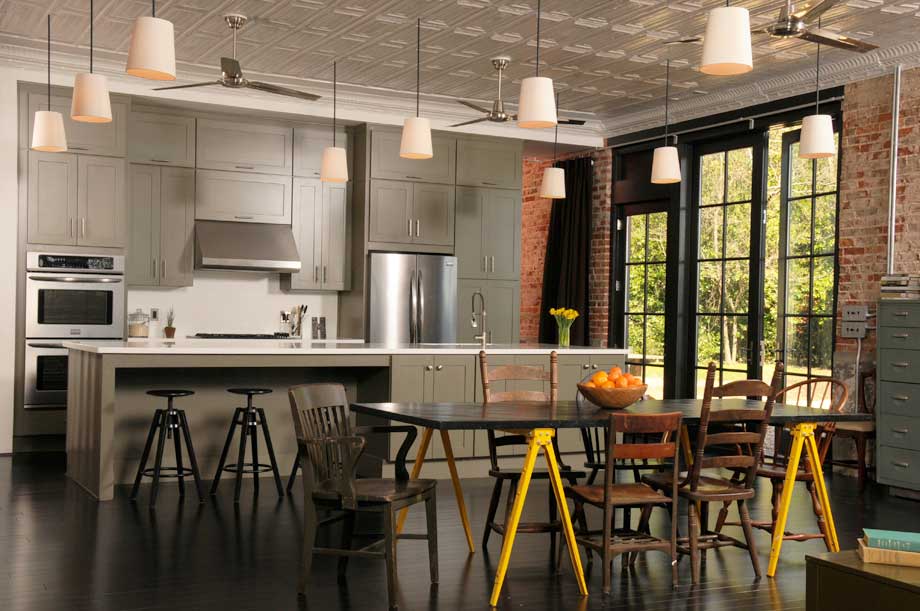 kitchen [AFTER]
photo by Tim Patton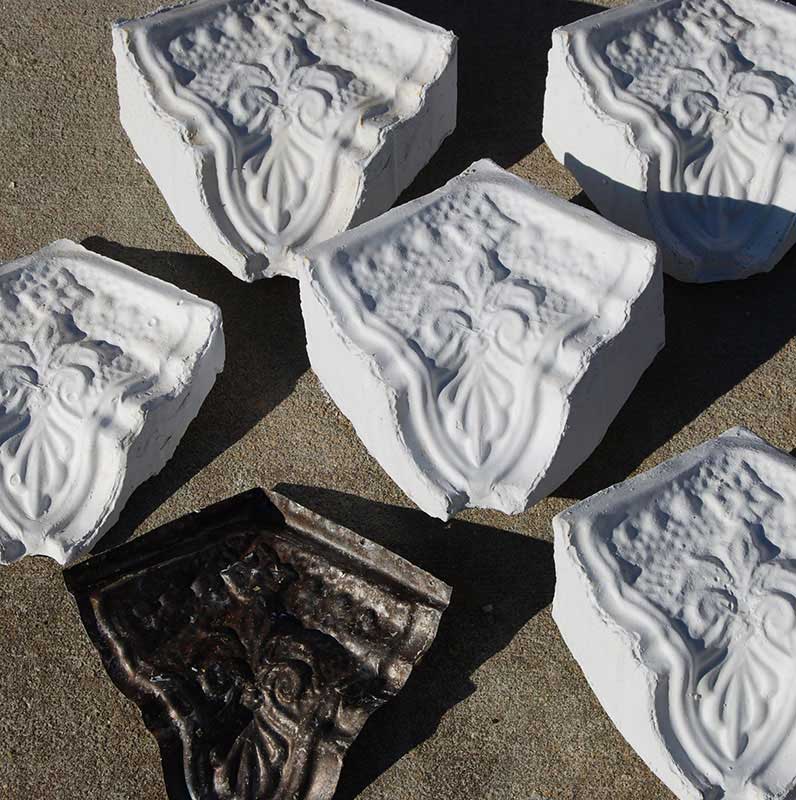 The original metal stamped ceiling tiles were carefully removed,
restored and rehung. Plaster replicas were formed to replace
missing corner pieces.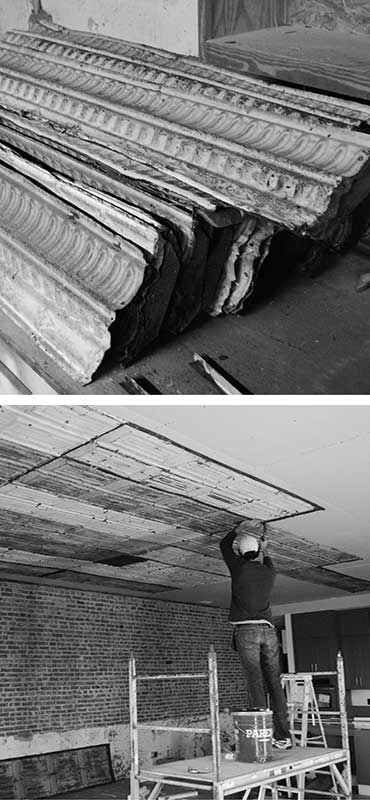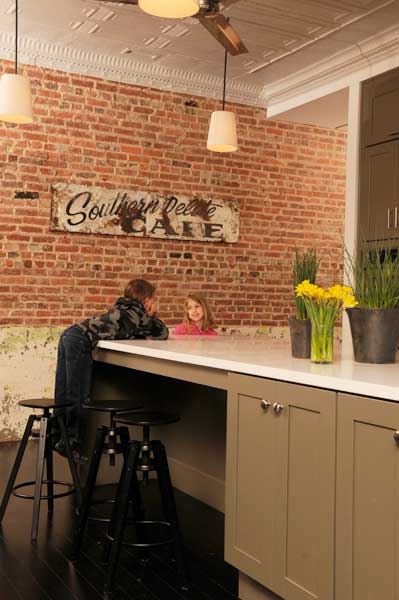 Southern Delite Cafe occupied the building from 1961 to 1971.
[photo by Tim Patton]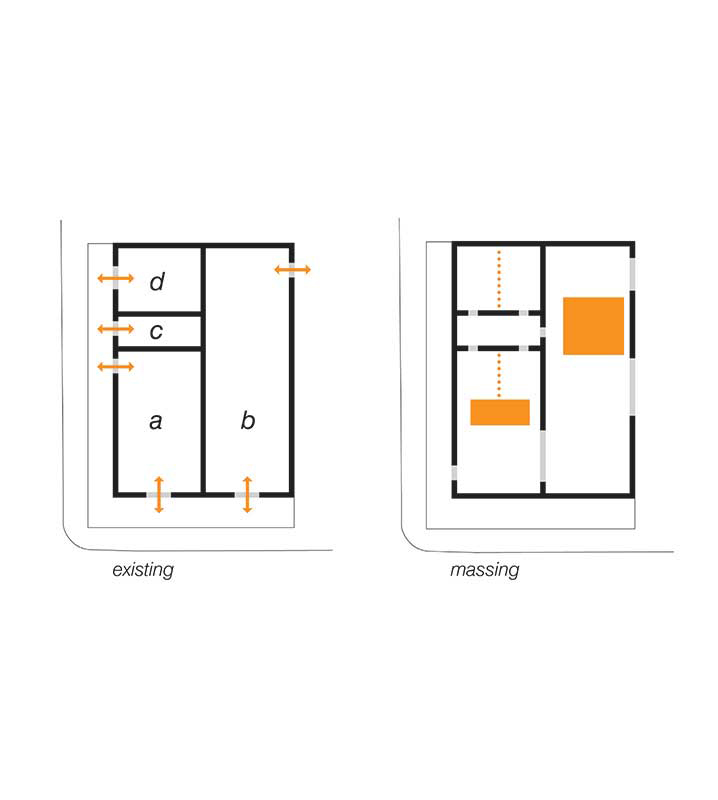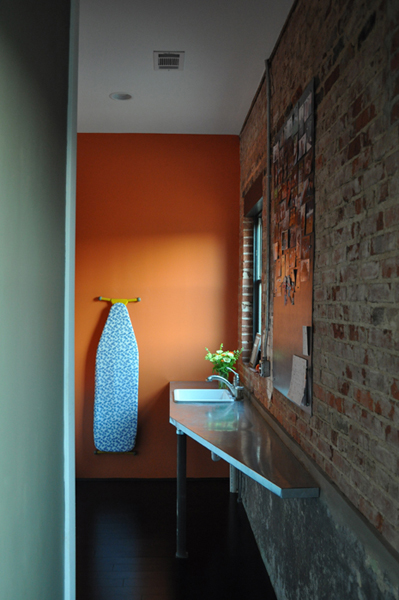 laundry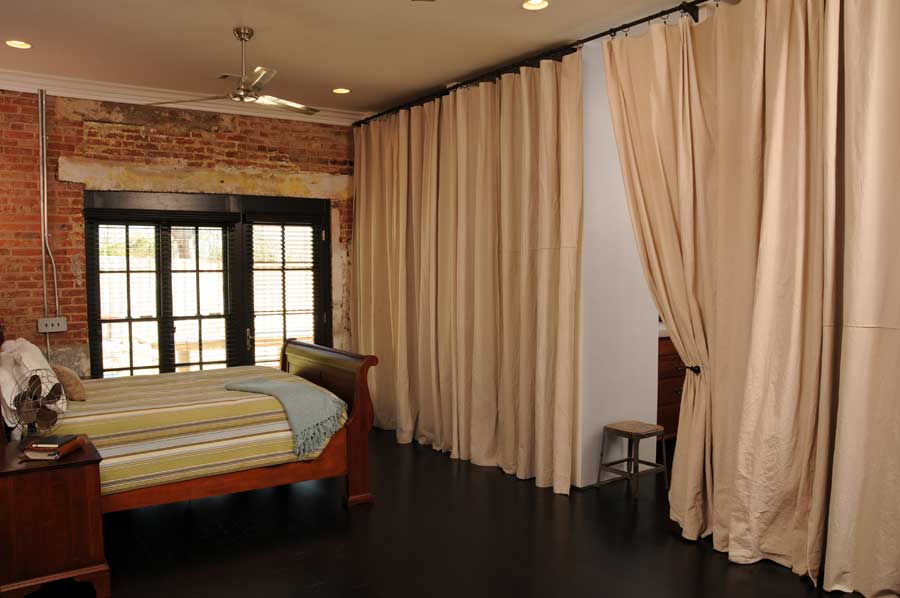 photo by Tim Patton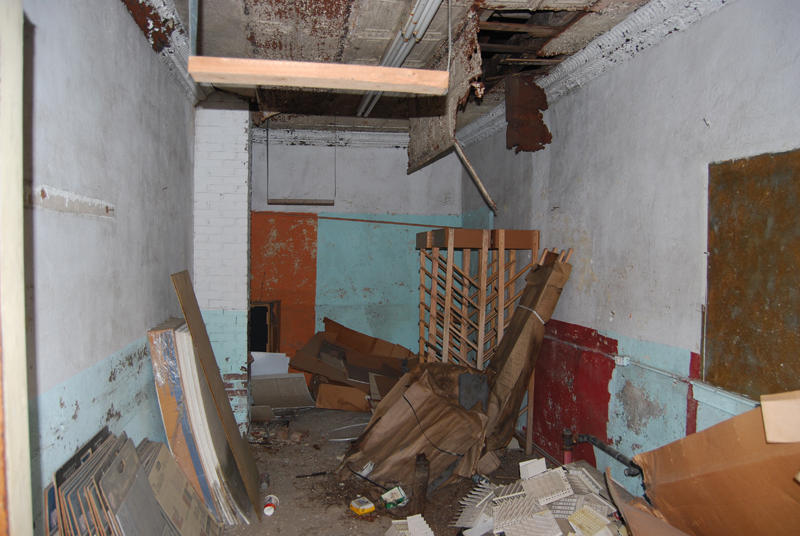 The former barber shop above [before] was reworked into the study hall.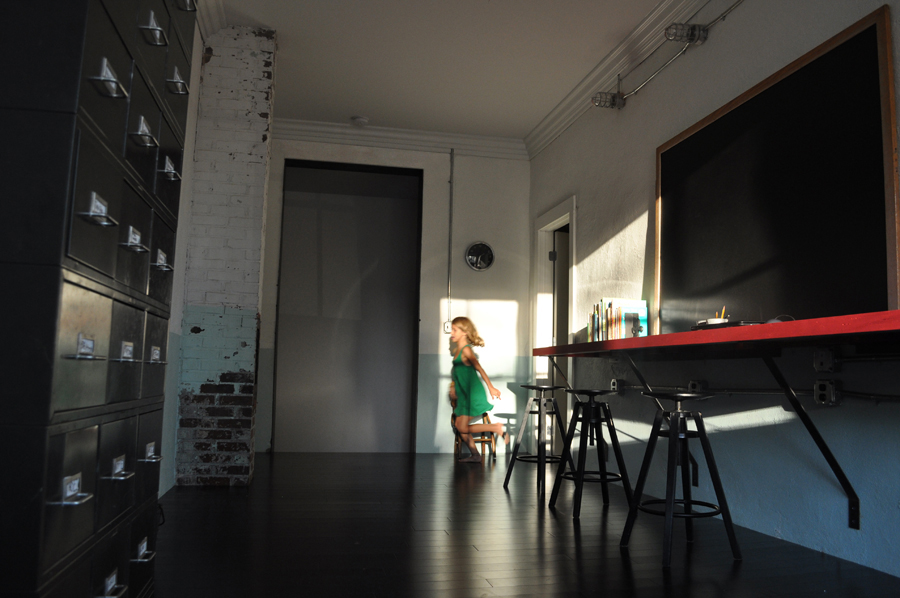 studyhall [AFTER]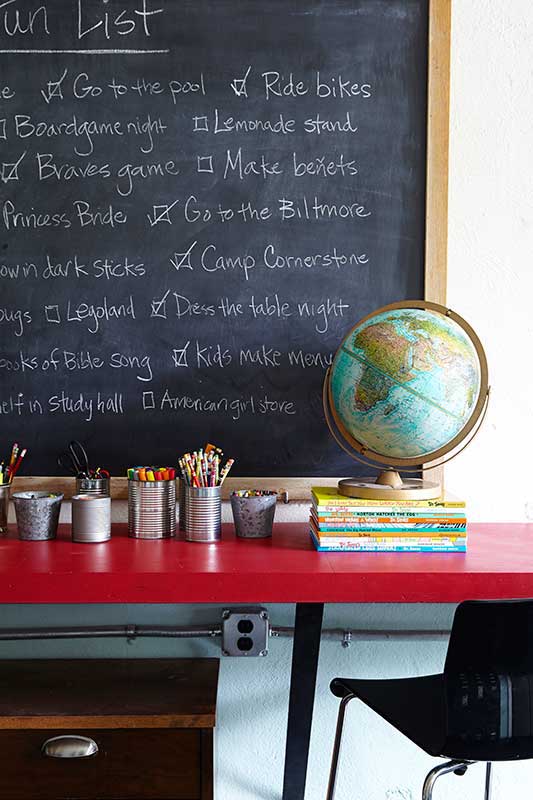 photo by Jean Allsopp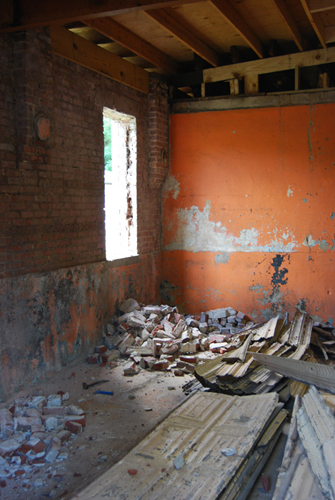 bedroom 2 [BEFORE]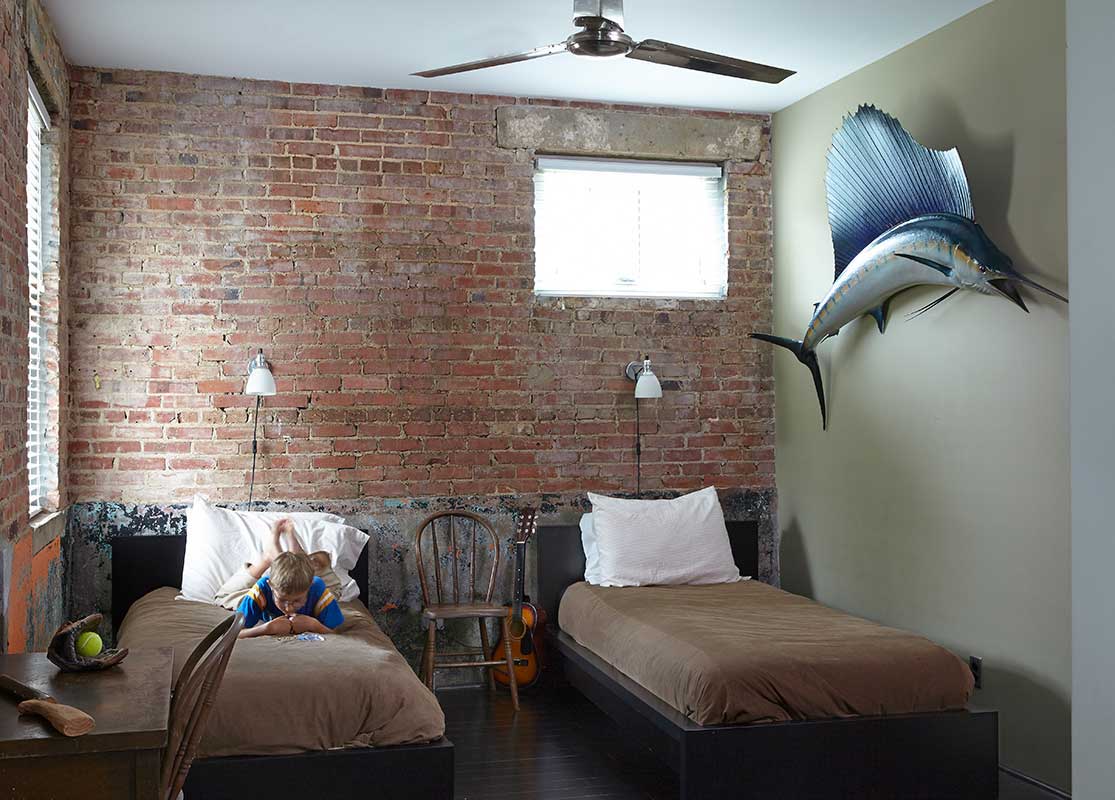 bedroom 2 [AFTER]
photo by Jean Allsopp